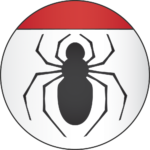 To All and Sundry Whom These Words Do or May Concern
In the ancient past, Lord Ragnar Dragonhart established a website for the Canton of Gryphonwald. It was small and simple in design. But most personal webpages at the time were small and simple in design. These were, after all, the bygone days of webTV and static page hosting.
Some years had gone by, and the Kingdom of the East unveiled a plan: unify the disparate, difficult to locate websites for local SCA chapters as subdomains under a single East Kingdom banner, and provide email and webservices for all in it's domain. The Canton website had been redesigned by Eva Van Wilt by this time, and in preparation for it's new home, was migrated from Geocities to a small corner of the website for the Barony of Settmour Swamp.
But an unknown villain (possibly known as "Mundane Life Responsibilities") saw this as opportunity, and attacked, stalling the migration process. The results were felt for years to come, and soon, the few remaining pages of the geocities website for the Canton of Gryphonwald were removed from Settmour Swamp's subdomain.
Some more years came and went, as years often do, when the Kingdom of the East unveiled a new plan: drastically improve the quality of it's offered webservices via the clever use of the SCA's status as an educational nonprofit organization. Messages were sent far and wide to every chapter in the kingdom — but not to Gryphonwald, for the migration stall had led to it's officers having nonstandard email addresses.
Confusion was rectified when the Webministers of the East found their way to Settmour Swamp, and due to the ease inherit in migrating inboxes that didn't initially exist, Gryphonwald became one of the first chapters to be moved to gmail.
Today finally marks the final step in recovering the lost internet presence of the Canton of Gryphonwald. Thank you for celebrating this website with us. We hope you enjoy your stay.